Executive Board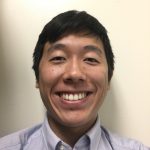 Chris Cai
University of California San Francisco (UCSF), MD 2021
Chris Cai is a second-year medical student at the University of California San Francisco (UCSF). There, he co-founded the SNaHP chapter, is active with the Bay Area PNHP chapter, and works with Dr. James Kahn to conduct research on the economic impact of single-payer health plans. He graduated from the University of Virginia, where he was a Jefferson Scholar. Email: Christopher.cai@ucsf.edu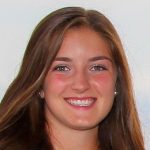 Rachel Madley
Columbia University, PhD 2021
Rachel is in the fourth year of her PhD training at Columbia University. She is studying Microbiology and Immunology with the goal of developing new treatments to improve the quality of life of patients. She became involved in health care activism after noticing the gap between the development of a new medication in a lab and the delivery to patients who desperately need it. This gap is mainly caused by for-profit health insurance companies and profiteering pharmaceutical companies. At Columbia, Rachel is an executive board member of SNaHP and is also a student board member of PNHP-NY Metro. She has focused her work with SNaHP on expanding the base of support for Medicare for All to other health professional students such as nurses, graduate students, and dental students. She hopes to help other chapters expand their memberships and educate their communities on the benefits of single-payer health care. Rachel received her BS in Cellular and Molecular Biology from the University of Michigan in 2016 and her Masters of Philosophy in Microbiology and Immunology from Columbia University in 2019. Email: rcm2172@cumc.columbia.edu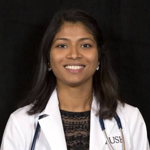 Alankrita Siddula
Rush University Medical College

Alankrita Siddula is a MD student at Rush University in Chicago. Since joining SNaHP, she has led the Rush SNaHP Chapter, worked with single-payer resolution efforts both in the AMA Medical Student Section and the Illinois State Medical Society, planned and took part in the AMA Action and Die-In of 2019, worked to connect SNaHP chapters across the greater Chicagoland area to coordinate advocacy on single payer, lobbied multiple congressmen, and presented at the PNHP Annual Meeting 2019 and SNaHP Summit 2020. Her current efforts revolve around coalition building with community organizations and activating SNaHP members to become advocates and activists. Her interest in addressing health disparities comes from her own experiences as an immigrant and patient, and her experience in advocacy stems from her work with Partners In Health Engage. Alankrita graduated from Rensselaer Polytechnic Institute in Troy, NY where she was a Rensselaer Medalist and studied biochemistry and biophysics. Email: alankrita_siddula@rush.edu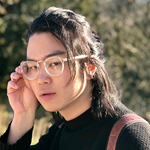 Rex Tai
University of Illinois at Chicago College of Medicine, MD 2021
Rex Tai is a fourth-year medical student at the University of Illinois at Chicago College of Medicine. His health care activism was spurred on by his experiences prior to medical school organizing in drug policy, especially with regards to implementing harm reduction practices like syringe exchange and naloxone distribution for injection drug users on Chicago's West Side, many of whom have suffered from both inconsistent access to medical care and from high rates of stigma and suspicion when forced to interact with the health system, as well as from his time advocating for the elimination of cash bail and seeing the financial and health effects that pretrial detention has had on poor defendants of color. He understands that these interlocking, systemic issues all stem from a common root cause of financial interests taking precedence over human life and dignity, and he is now dedicated to transforming one of the most egregious cases of corporate exploitation of both health care workers and patients in this fight for a more humane and truly evidence-based single-payer health care system. Rex graduated with a BA in 2015 from Northwestern University, studying biology and sociology. Email: rat815@uic.edu
Stephen Gurley
Emory School of Medicine
Ashley Lewis
New York University, MD/PhD 2024
Political Advocacy Team
Tobias Kirchwey
Warren Alpert Medical School of Brown University

Tobias studies medicine at Brown. Prior to medical school he worked at the New York Review of Books and later in a research group studying HIV's impact on the brain. He organizes and agitates with SNaHP and the Medical Democratic Socialist Organization, and has written about M4A for Jacobin Magazine. Email: tobias_kirchwey@brown.edu or tobiaskirchwey@gmail.com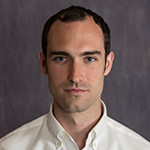 Ian O'Connor
Medical University of South Carolina (MUSC), MD 2022

Ian O'Connor is a third-year medical student at the Medical University of South Carolina (MUSC) where he founded their SNaHP chapter. Besides single-payer advocacy, he is conducting a pilot study on the glycoproteomics of non-alcoholic fatty liver disease. Prior to medical school, he worked in therapeutic genome editing with the Center for Advanced Genome Engineering at St. Jude Children's Research Hospital, the Cancer Immunotherapy Program at Sangamo Therapeutics, and the Hans-Peter Kiem Laboratory at Fred Hutchinson Cancer Research Center. Ian received his BS in Neuroscience and MS in Medical Genetics from Tulane University.
Tatiana Kaehler
Education & Development Team
DJ Smithers
Boston University School of Public Health, MS 2021
Boston University School of Medicine, MD 2022
DJ Smithers is a rising fourth year medical student at Boston University School of Medicine currently on a gap year at the Boston University School of Public Health in the MS in Population Health Research program. His research will focus on social epidemiology, with a specific emphasis on health care systems and health economics. DJ's interests in single payer and equitable health care was borne out of his work prior to medical school helping provide mental health services to AWOL active duty members of the US military who would lose access to health care when they would leave their unit, for reasons ranging from abuse by their superiors to conscientious objection. As he witnessed the individual-level consequences of a lack of a universal health care system, he began to study health policy, and upon discovering PNHP's existence he attended the annual meeting in DC in 2016 while applying to medical school and has been a part of SNaHP and PNHP ever since. While not working on research in public health and health policy, he can be found binging podcasts while running around Boston. He previously studied health sciences and sociology at Chapman University in Orange, California. Email: smithers@bu.edu
Amanda Snead
Stephanie Michael (advisory)
Des Moines University, DO 2021

Inclusivity & Outreach Team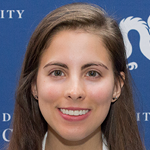 Marysol Encarnacion
Drexel University College of Medicine

Marysol is a rising third year medical student at Drexel University College of Medicine. She was born and raised in Baltimore City and a town called Dundalk. Growing up, she witnessed and lived through conditions of being under- or uninsured, which led her to pursue a career in medicine. She has a Master's of Science in Public Health from Johns Hopkins University School of Public Health and has worked at the community level in different cities such as Baltimore, Philadelphia, and Lima, Peru. She's especially passionate about working towards improving health care access for the Latinx population.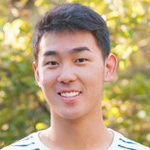 Samuel Lee
Icahn School of Medicine at Mount Sinai
Samuel Lee is a second year at the Icahn School of Medicine, where he is co-leading the SNaHP chapter with Olivia Moscicki (she's so cool). He graduated from the University of North Carolina at Chapel Hill, where he studied health policy and management and played ultimate for the club team. After learning about the various cracks and issues in our health care system that denies coverage to millions, Sam found single payer to be the best policy to fight for. SNaHP has been a formative part of his first year experience through attending conferences in Philadelphia and Aurora, helping plan lobbying/advocacy events, and attending forums in the NY-Metro area. In his free time, Sam loves to play ultimate, watch basketball, play Rocket League, and work on machine learning models.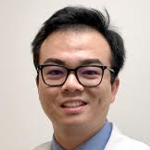 Kevin Pan
Ohio University Heritage College of Osteopathic Medicine

Kevin Pan is a second-year medical student at Ohio University. He is a part of the Transformative Care Continuum, an accelerated 6-year family medicine program that culminates in a residency at the Cleveland Clinic. His passion for health and racial equity is rooted in his experiences serving for Teach for America in St. Louis, where he taught high school Biology and AP Biology. As a teacher, he saw firsthand how systemic inequities in the classroom were exacerbated by lower health outcomes for marginalized populations. After Teach for America, he took his passion for education to a non-profit focused on increasing the diversity of the health care workforce by training underrepresented Baltimore City students to become future health care change agents. There, he managed a community health fellowship where his students lead Narcan trainings, created community gardens, and taught cooking classes, among many other community initiatives. He wants to continue his work addressing the intersectionality of education and health care because he has seen how lower educational outcomes can impact health and vice versa. Kevin received his BA in Molecular Biology from Kenyon College and his MEd in Secondary Education from the University of Missouri-St. Louis.
Media Team
Leigh Alon
Johns Hopkins University School of Medicine

Leigh is a first year medical student at Johns Hopkins University School of Medicine. Leigh was part of a group of students who co-founded the Hopkins SNaHP chapter. Prior to medical school, Leigh worked in both research and community outreach work around HIV prevention on Chicago's South Side. Leigh graduated from the University of Chicago with a degree in biology.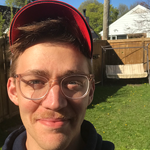 Michael Gonzalez
University of Illinois College of Medicine

Michael Gonzalez is a fourth-year student at the University of Illinois College of Medicine. From undergraduate to medical school he worked to improve his knowledge and advocacy to improve health care inequities. He constantly works to educate himself about school, local, state, and national policy to progress the movement toward a single-payer system. Starting his education in Rockford, IL serving a large urban and rural population has given him some understanding of the diversity of patients' views and experiences as they go through our difficult health care system. When not thinking about corrupt health care systems, he takes long bike rides, cooks meals for anyone that will allow him to, and watches any show recommended to him. Email: mrgonza2@uic.edu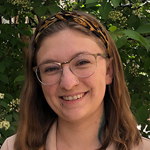 Natasha McGlaun
University of Nevada Reno School of Medicine

Natasha McGlaun is a third year medical student at the University of Nevada Reno School of Medicine, and is passionate about promoting advocacy in medicine. She believes health professionals have been on the sidelines afraid to get political for too long! She received her undergraduate education at the University of Portland where she received a BS in biology and a BA in sociology with a focus in social inequality. As a physician-in-training she continues to have a passion for speaking out on social inequality and organizing within her communities. Last year she co-founded her school's SNaHP chapter and has been hooked on SNaHP ever since!
Allied Professions Delegates
Colin McLeish (MD/MBA)
MD/MBA Program at Dartmouth, MD 2023
Colin McLeish is a third year medical student in the MD/MBA Program at Dartmouth, where he became involved with his school's SNaHP Chapter and the Granite State Chapter of PNHP. His efforts include partnering with the national organization Public Citizen to pass resolutions supporting the Medicare for All Acts of 2019 (H.R.1384/S.1129) at Town Meetings across New Hampshire. Colin is active with the New Hampshire Legislature in advocating to establish the New Hampshire Health Policy Commission to monitor the state's health care delivery and spending, in order to improve transparency and accountability in the health care system. Outside of health policy, he is the editor-in-chief of Dartmouth's print journal of literature and art in medicine and a corresponding member of the Pegasus Physician Writers at Stanford. Colin graduated from Swarthmore College in 2018 with a BA in Biology and English Literature.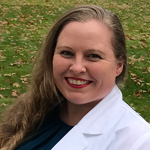 Julie Quintral (PA)
Emory University, RRT, PA-S1, 2021

Julie Quintral is currently enrolled in the Emory University Physician Assistant program (Class of 2021) with interests in surgery, critical care, and emergency medicine. For the past 10-plus years, Julie worked as a registered respiratory therapist at the Malcom Randall VA Medical Center in Gainesville, Fla. and in the Florida prison system. Julie obtained a BA in Health Education and Behavior from the University of Florida, and hails from Starke, Fla.
Thomas Jackson (MPH)
South Delegates
Jason Rivera
Florida State University College of Medicine

Jason Rivera is a 4th year medical student at the FSU College of Medicine. He is a part of the regional campus in Daytona Beach. He was born and raised in the Bronx, NY to a very hard-working Puerto Rican family. He has had to overcome many obstacles throughout his life and hopes to use his privilege as a future physician to help those in most need. He has been involved with social justice and health equity endeavors since beginning medical school. He has been a part of Racism Awareness Week (RAW) and Cover the Uninsured Week (CTUW) during his first two years of medical school, among many other activities. He is very excited to join the leadership at SNaHP and hopes to help create more chapters in the South while further advancing the mission of adequate health care for all.
Carter Pesson
East Delegates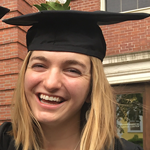 Olivia Mosckicki
Icahn School of Medicine at Mount Sinai

Olivia Moscicki is a second-year medical student at the Icahn School of Medicine at Mount Sinai in New York, NY. There, she co-leads Sinai's SNaHP chapter, works as an abortion doula, and coordinates free medical evaluations for people seeking asylum. Olivia is passionate about mobilizing the medical community to demand a more just health care system, and she is thrilled to be doing so alongside SNaHP members from across the country. She believes that single payer is just one step in the much larger fight for health justice, but that it is a crucial one.
Olivia graduated from Brown University's program in Science, Technology, and Society with a focus in biopolitics, identity, and medicine in 2018. When the weather is good, she enjoys writing poetry about the body and being outside. Email: olivia.moscicki@icahn.mssm.edu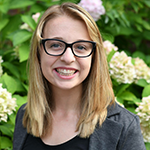 Meghan Swyryn
Lewis Katz School of Medicine at Temple University

Meghan Swyryn is a first year MD/MA student at Lewis Katz School of Medicine at Temple University in Philadelphia. Meghan completed a Bachelor's of Arts in Biological Basis of Behavior with a minor in Deaf Studies at the University of Pennsylvania. After graduating from Penn, she researched youth PrEP adherence and education at Philadelphia FIGHT. She has served on Temple's SNaHP board since she was a post-bacc student at Temple, and she is currently the president of Temple's Addiction Medicine Interest Group. She is interested in harm reduction, health equity, and criminal justice reform. She is excited to be a part of SNaHP leadership this year and looks forward to working with the East chapters to promote Medicare for All.
Nick Nasser
Midwest Delegates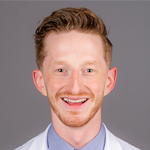 Peter Lorenz
Chicago Medical School at Rosalind Franklin University

Peter is a third year medical student at the Chicago Medical School at Rosalind Franklin University. A native of Takoma Park, MD and an alumni of the University of Wisconsin-Madison, Peter worked as a manufacturing chemist in the pharmaceutical industry and later as an eligibility worker for an AIDS Service Organization prior to starting medical school. His interests are health justice, harm reduction, and clinical care for vulnerable and underserved populations. His hobbies include reading, hiking and camping, and experimenting with new flavors of his home-brewed kombucha.
Stephanie Michael
Des Moines University, DO 2021

West Delegates
Kim Lau
Luke Smith