Executive Board
Ashley Lewis
ashmlewis8@gmail.com
---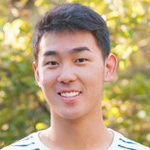 Samuel Lee
samuel.lee@icahn.mssm.edu
I am a third-year medical student at Mount Sinai and have been engaged in SNaHP through serving on the inclusivity/outreach committee for SNaHP-National and as a PNHP-NY Student Fellow last year. I studied health policy at UNC-Chapel Hill, where I became interested in the single-payer movement after learning more about our broken health care system.
---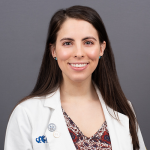 Marysol Encarnación
me534@drexel.edu
As someone going into psychiatry and seeing the disparate availability of mental health care, I am dedicated to seeing single payer become a reality in our lifetime. I grew up watching my parents being underinsured and realized that many Americans face similar barriers to what is ultimately a human right: equitable health care. This is especially true in marginalized groups, which also makes this a health justice issue. When I'm not in the hospital or advocating for single payer, you can catch me at the local coffee shop or searching for the best Borinquen food in the area.
---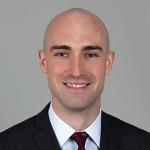 Ian P. O'Connor
ian.patrick.oconnor@gmail.com
I attend Medical University of South Carolina; Charleston, SC; MD c/o 2022. After decades of public disinvestment and societal polarization in America, consumerism/hedonism feels like our only common ground and national purpose. We still have the chance to be—if not the first—certainly at least the largest truly multiracial democracy in human history. This will best be done if we can revive excitement and pride for public infrastructure, health, and happiness (as may have been the case in the mid-century period between the New Deal and the Civil Rights Movement), but this time for all Americans. A national health program will be a necessary, integral component toward racial reparations in America and in general building an equitable, vibrant, thriving country. On top of the moral and economic mandate for universal health care, the next paradigms in research and of our basic biomedical understanding and capabilities likely require the scale and quality of data that universal records could offer. I hope we make SNaHP a leading pipeline for developing the civically engaged young health professionals who will build, maintain, and continually improve our national health program. Before medical school I was an NYC Taxi & Limousine Commission black car driver and in New Orleans I worked at the oldest family-run restaurant in America (1840)!
---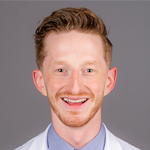 Peter Lorenz
peter.lorenz@my.rfums.org
---
Political Advocacy
Joey Ballard (Political Advocacy Chair)
jballar@iu.edu
I'm an MS2 based in Indianapolis, IN. I joined SNaHP because I believe in its mission and think it is one of the most important fights to be a part of. Working with SNaHP is so meaningful to me and has helped me better understand our health care system more broadly. Also, I'm a Serena Williams super fan!
---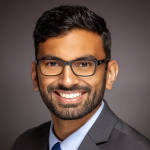 Rohit Anand (Political Advocacy Chair)
rsa47@case.edu
I'm an MS4 at Case Western Reserve University in Cleveland. I became interested in health policy and single-payer restructuring of our health care system after personally experiencing the struggles of our current health care system with my family. I joined SNaHP to be a part of the national discussion and help bring together and educate students on the national single-payer movement. Fun fact: I enjoy trying new cooking/baking recipes, but my go-to dessert is crème brûlée.
---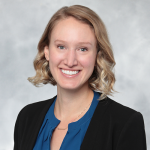 Tatiana Kaehler (Political Advocacy Chair)
tkaehler@uw.edu
I'm an MS4 at the University of Washington School of Medicine. I joined SNaHP because Medicare for All has the potential to address some of the greatest inequities perpetuated by our health care system. People of all socioeconomic backgrounds, races, ability levels, and genders should be guaranteed access to the health care they need. A fun fact about me is that I am a German-American dual citizen.
---
Education & Development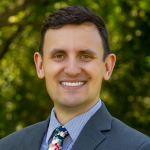 Kevin Rymut (Education & Development Chair)
rymut@wisc.edu
I'm an M4 at the University of Wisconsin School of Medicine and Public Health in Madison, WI. I joined SNaHP as a chapter co-leader my M1 year because it was readily apparent to me even prior to starting medical school how deeply unjust and counterproductive the American health care system is, and advocating for the institution of single-payer health care seemed like the best way I could conceive to fix those inherent problems. My fun fact is that I got to start a small flower bed over this spring and summer; by far my most successful plant has been my pineapple sage, the beautiful fluorescent red blooms of which have been enormously popular both for local bees and migrating hummingbirds this fall.
---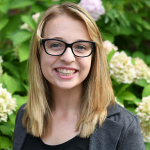 Meghan Swyryn (Education & Development Chair)
tuj19807@temple.edu
Based out of Philadelphia (the best city in the world). I am a third year medical student at the Lewis Katz School of Medicine at Temple University. I joined SNaHP because I have seen so many patients delay care because of cost. I want to be able to give patients the care they deserve. I am so excited about SNaHP because it has been such a great way to connect with other medical students who advocate for Medicare for All. I spent a lot of time in high school and college doing theatre tech. I have experience stage managing, building sets, set design, and sound design!
---
Inclusivity & Outreach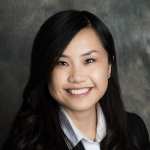 Bonnie Song (Inclusivity & Outreach Chair)
bonnie.song@uchospitals.edu
I'm an M4 at the University of Chicago Pritzker School of Medicine. I joined SNaHP because I care deeply about the Medicare-for-All movement and joining SNaHP has been an important way for me to advocate on behalf of all the patients I've met who have been failed by our current health care system. A cool fact about me is that I speak 3 languages (Mandarin and Spanish).
---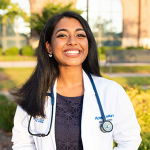 Michell Pirapakaran (Inclusivity & Outreach Chair)
pirapakaranm@acom.edu
I'm at the Alabama College of Osteopathic Medicine and I'm an OMS-2. After getting my Master's in Public Health I have always been curious about finding ways to make preventative health care more affordable and accessible to ultimately eliminate the various health inequities that plague our current health care system. Through SNaHP I have been able to uncover and understand the inefficiencies within our current health care system as well as how to advocate for policies that promote single-payer health care. A fun fact about myself is that I love to bake! One of my favorite things to bake specifically include French macarons because though the recipe is a little complex at first, there are so many ways to experiment with different flavors.
---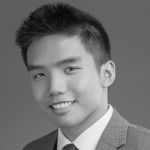 Daniel Pham (Inclusivity & Outreach Chair)
daniel-pham-1@ouhsc.edu
I am a third-year medical student at the University of Oklahoma College of Medicine. I joined SNaHP because I believe it is important to organize medicine to champion single-payer healthcare as a step toward achieving health justice for marginalized communities. I've been featured in the Oklahoman, the Oklahoma Policy Institute, and Doctors for America for helping to pass Medicaid expansion in Oklahoma, the first state to do so during the COVID-19 pandemic. Outside of medicine, I enjoy working out, watching anime, and being a chocolate enthusiast.
---
Media
Edward Si (Media Chair)
edwardsi5197@gmail.com
I'm an M2 and I support a single-payer universal health care system because it makes ethical and economic sense. I want to practice in a system in which people, no matter their financial status, would be able to get the medical care they need without being stuck with an arbitrarily high bill. A single-payer system would prioritize people based on medical need, rather than financial status, and would greatly reduce the administrative bloat that makes our current health care predicament so expensive. Many countries around the world have decided upon this solution, with great success, and it's our turn to reform this country's health care "system" to one that I can be proud of. Naturally I would join an organization like SNaHP. It's heart-warming to see all the passion and commitment that fellow SNaHP members bring towards their activism in achieving a more just system. A fun fact about me is that my cousins have birthdays exactly one week before and after my birthday in March.
---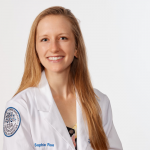 Sophie Roe (Media Chair)
sarf2015@mymail.pomona.edu
I'm an M1 at Geisinger Commonwealth SOM. I realized that SNaHP/PNHP's goals align with my view of how the health care system should operate. Before joining I knew intuitively that we needed a national health care program, but I didn't have the words to say precisely why we should change the current system or how we should go about it. I so appreciate that SNaHP has provided such incredible learning opportunities so that I now understand the history of and current issues relating to M4A. It has been a privilege to work with such an inspiring group of students and learn from PHNP physicians. I look forward to continuing to work with this team as we work to build a better health care system. A fun fact about me is that I do a handstand before I start working every morning.
---
Coalition Building
Shelby Warren (Coalition Building)
smwarren@health.ucsd.edu
I go to UC San Diego School of Medicine and I'm an MS3. I joined SNaHP in 2017 because I was tired of seeing both my family members and the patients at the free clinic I served go uninsured and unable to access their right to health care. Besides medical school, I play softball on weekends with a local softball league.
---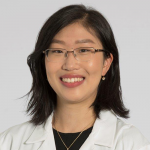 Julia Joo (Coalition Building)
jooj2@ccf.org
I am an M2 at the Cleveland Clinic Lerner College of Medicine. The more I have learned about the history of the U.S. health care system, I have become increasingly disappointed by the role physicians have played in repeatedly blocking health care reforms that would undeniably help our patients. It's become clear that the medical institution, starting at the level of medical students, has to advocate for change that will not only address the gaping disparities in health care access in America, but also reduce excessive health care spending across the board. The best way to definitively address these measures would be implementing Medicare for All. Outside of medicine, I love to sing classical music and am currently singing with the Cleveland Orchestra Chorus!
---
Regional Delegates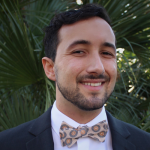 Carter Pesson (South Regional Delegate)
cpesso@lsuhsc.edu
I am in the MD/MPH class of 2022 at the Louisiana State University Health Sciences Center in New Orleans. I joined SNaHP to help patients in the south and throughout the nation organize and gain access to high quality, equitable health care. In my free time I like to garden and host events with my Mardi Gras krewe.
---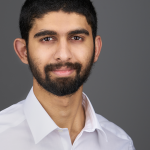 Rishab Chawla (South Regional Delegate)
rchawla@augusta.edu
I am an MS2 at the Medical College of Georgia in Augusta, GA where I was born and raised! I got involved in SNaHP because I view single-payer as a moral imperative and an essential step in ensuring health justice for all. I want to be able to practice in a system in which all my patients receive high quality, free health care at the point of service. In my free time, I like to watch movies and write about a range of topics. My fun fact is that I handwrite in cursive!
---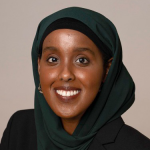 Fatima Warsame (East Regional Delegate)
fatima_warsame@brown.edu
I am an MS4 at Alpert Medical School. Watching underinsured patients receive subpar care in one of the wealthiest countries in the world is a surreal experience. Joining SNaHP allows me to advocate for single-payer health care that is available to all. Fun fact: I love international TV shows, current faves include Korean and Turkish dramas.
---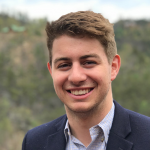 Ryan Parnell (Midwest Regional Delegate)
rparne2@uic.edu
I joined SNaHP to fight against the cruelty of for-profit health care, and I truly believe that single-payer health care is the only remedy for the moral and financial failings of our current health care system. Fun Fact: I'm attempting to bike every street in Chicago. I made some great progress this summer, but Chicago is a big place!!!
---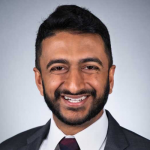 Sachin Jindal (Midwest Regional Delegate)
jindal.6@wright.edu
I'm an M4 at the Wright State University Boonshoft School of Medicine in Dayton, Ohio. My interest in universal health care began while studying global health care in undergrad, realizing that we have the opportunity to create a system which cares for everyone. Since joining SNaHP, I have been motivated by learning from medical students across the country who believe health care is a human right! In my free time I enjoy playing music, sports, and cheering for the Milwaukee Bucks.
---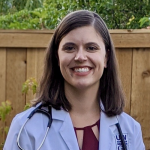 Joely Hannan (West Regional Delegate)
hannanjoely@gmail.com
I am originally from Snoqualmie, WA and now am a second year at the University of Washington in Spokane. I wanted to get involved in SNaHP because in the years I worked between undergrad and medical school I worked in several clinical settings, where insurance came up often both as a challenge for patients and providers. I became interested in the single-payer movement as a way to help improve health equity in the U.S. I think it is critical to improving the lives of our future patients and to keep the field of medicine sustainable!
---

Priya Vedula (West Regional Delegate)
pvedula@umich.edu
I'm a 2nd Year Med Student from Southern California. The American health care system is broken. It does not work for the sick or the underserved. We need to create a just and equitable system that focuses on health promotion and disease prevention, rather than sick care that is rationed based on who can afford it. As a future health care professional and a student of health policy, I believe that single payer has the power to be that system for us. We need powerful voices in this fight for a better health system. I joined SNaHP to be part of this movement to improve health so that my future patients have access to a quality, affordable health system that puts their needs at the forefront. Fun Fact: I was on American Idol!