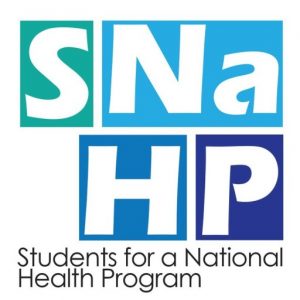 On Tuesday, April 16th 2019, an Officer of the Yale Police Department fired his weapon during a motor vehicle stop, and the unarmed passenger, Stephanie Washington, was shot and injured. Her life is permanently changed by the trauma she experienced this day at the hands of the police.
The members of Students for a National Health Program know that health is more than just access to a doctor. Health is freedom from all forms of oppression and violence. To this end, we condemn acts of police brutality and stand in solidarity with Stephanie Washington, New Haven Black Lives Matter, and all others affected by this issue.
Join us in supporting Yale SNaHP students demanding that the Yale Police Department and the officer involved be held accountable for the shooting of Stephanie Washington.
Please sign this petition demanding reform from the Yale Police Department in light of these events: https://forms.gle/SK846Lj3nGT88f2XA