This article was originally published by In-Training. You can read the original article here.
By Vanessa Van Doren and Jonathan Michels
Debate about some of the most pressing issues facing our country were lost in the horse race of the 2016 presidential campaign. Among those issues was healthcare. While millions of Americans received health coverage under the Affordable Care Act, an estimated 30 million remain uninsured and medical bills continue to be the leading cause of bankruptcy in the United States. Despite assertions that universal healthcare in the United States is merely a liberal "pipe dream", a Medicare-for-All health program remains the best option for ensuring that all Americans have access to quality healthcare. In addition, 58% of the population – regardless of political affiliation – support the idea of universal health coverage. Although you might not have heard about it, the campaign to expand health coverage for all Americans gained new momentum during 2016. Here are some of the highlights.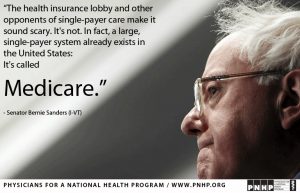 1.Bernie Sanders runs for president advocating Medicare-for-all health insurance.
Although he lost the Democratic nomination to Hillary Clinton, Sanders garnered more than 13 million popular votes during the primary campaign by running on a platform supporting healthcare coverage for all Americans. Believing that quality healthcare is a human right, not just a luxury afforded to the 1 percent, Sanders knew that the only way to combat growing health inequities was for the country to implement a health program that covers all Americans and cuts out insurance companies that often impede care. The Sanders campaign showed that the fight for universal coverage is bigger than one person and will require all of us to come together with a unified voice for change.
2.Congress grills Big Pharma CEOs over price hiking.
Heather Bresch, the CEO of Mylan Inc., directed the company to raise the price of EpiPen injectors from $109 to $608. Around the same time, Turing Pharmaceuticals' CEO, Martin Shkreli, also known as the "most hated man in America," increased the price of an antiparasitic drug by more than fiftyfold. Big Pharma trying to price gouge the public over life-saving drugs is nothing new, right? But hopefully 2016 will be known as the year people realized that instead of being outraged at the Breschs and Shkrelis of the world, we need to start regulating drug prices at the governmental level.
3.Donald Trump signals his intention to dismantle Obamacare and implement his own healthcare plan, which could decrease health access for millions of Americans.
Beyond repealing the ACA, it's unclear what kind of health system Trump will put in its place. Health policy experts from Physicians for a National Health Program believe Trumpcare will be a "meaner (and rebranded) facsimile of the ACA that retains its main structural element – using tax dollars to subsidize private insurance – while imposing new burdens on the poor and sick." Ironically, Trump frequently advocated for universal healthcare on and off the campaign trail. As early as 2000, he wrote, "We must have universal healthcare…I'm a conservative on most issues but a liberal on this one. We should not hear so many stories of families ruined by healthcare expenses." A single payer system would greatly reduce healthcare spending through administrative streamlining, something that both Democrats and Republicans can appreciate.
4.Physicians and medical students protest medical organizations' endorsements of U.S. Rep. Tom Price's nomination to become the next Secretary of Health and Human Services.
Despite Trump's nearly 20 year history of verbal support for universal healthcare, his choice for HHS Secretary would take the country in a very different direction. Tom Price's Empowering Patients First Act would dismantle the ACA, Medicare, and Medicaid and replace them with a regressive $1,200 per year tax-credit system that people could use to pay for a small percentage of their health insurance. His plan would also allow insurance companies to deny coverage to people with preexisting conditions if those people had a break in their insurance coverage. This is in addition to Price's stance against stem cell research, belief that life begins at conception, and lack of support for equal protections for gay and transgender people. Sadly, the American Medical Association, American Academy of Family Physicians, and the Association of American Medical Colleges all released statements endorsing the Price nomination. The medical community quickly mobilized to oppose their organizations' support for this nomination and continue to push for Price to withdraw before Trump's inauguration.
5.The opioid epidemic continues to cripple communities across the country as a new report from the U.S. Surgeon General shows that more than 20 million Americans have a substance abuse disorder.
Investigations into the current opiate epidemic show how thousands of Americans became addicted to pain medication and later heroin due to over-prescription. Physicians felt powerless to combat their patients' chronic pain conditions, and Big Pharma downplayed the addictive properties of medications like OxyContin. Some of these patients later became addicted to heroin and entered into another ill-equipped circle of the healthcare system. Current scientific research shows that addiction recovery requires treating both the mind and body. Still, reimbursement rates by insurance companies for social workers and long-term psychiatric treatment continue to pale in comparison to expensive medical procedures. Eradication of such an epidemic will only be achieved by implementing a healthcare system that is not hamstrung by the whims of health insurance companies but instead allows physicians to provide their patients with effective care.
6.Quentin Young, a physician and champion for universal healthcare, dies at 92.
After training at Cook County Hospital in Chicago, Young founded and served as Chairman of the Medical Community for Human Rights, a group that provided healthcare for civil rights workers, community activists, and other volunteers working in Mississippi during Freedom Summer. Young served as the personal physician for Martin Luther King, Jr. and later, Barack Obama. He went on to serve as the national coordinator for Physicians for a National Health Program, where he continued to fight for single payer healthcare and justice in medicine. "Health care is a human right," Young said. "I don't understand why people in this country still refuse to accept that."
7.The Zika outbreak highlights how unprepared the American public health infrastructure is to respond to national health disasters.
Our lack of a unified, centralized healthcare system impacts more than federal healthcare dollars and access to care. A study conducted during the Zika outbreak scare this past summer gave the US a failing grade on preparedness to combat a potential epidemic, highlighting the importance of a streamlined health system that can quickly respond to a crisis and that all members of society can access.
8.Aetna pulls out of ACA marketplaces.
In response to the U.S. government's concerns that Aetna's merger with Humana would create a for-profit monopoly, Aetna retaliated by pulling out of the ACA marketplaces. Policy experts began to notice that these merging insurance giants are forming a de facto single payer system. Unlike a streamlined, low-overhead governmental system that will cover everyone, however, a for-profit, non-universal single insurance company will lead to higher costs and less coverage for everyone. Which one do you want?
9.Colorado voters reject Amendment 69, single payer legislation also known as "ColoradoCare", but advocates remain undeterred in the struggle to pass national universal health coverage.
ColoradoCare advocates–supported by progressive powerhouses like Bernie Sanders and Michael Moore–intended Amendment 69 to be the first state-sponsored universal healthcare system in United States history. Unfortunately, nearly 80 percent of Colorado voters rejected the proposal. It is still unknown exactly why the initiative failed to win over the public, but some suspect voters were turned off by the 10 percent tax increase that would have bankrolled the program. Research that compares universal healthcare systems throughout the world with the U.S. shows that Americans pay far less in taxes than these countries and far more in healthcare costs without the quality of care to show for it. Almost immediately after the election, healthcare advocates in the Rocky Mountain State began organizing to build on the momentum that they gained during the hard-fought campaign. "Win or lose," said Irene Aguilar, a physician and Colorado state Senator, "the issue of guaranteed access to healthcare for everyone without financial barriers was finally brought before the voters."
10.The fight for universal healthcare shows no signs of slowing in the Age of Trump.
Health professional students continue to lead the movement for single payer, universal healthcare in the United States. Students for a National Health Program (SNaHP) held its second annual Medicare-for-All Day of Action, #TreatNotTrick, on October 31st. More than 30 schools across the country participated in this event. Many of these student organizations recently formed the Protect Our Patients coalition to continue to fight for access to healthcare during the new Trump administration. The coalition will hold a rally in Washington D.C. on January 9th – RSVP here!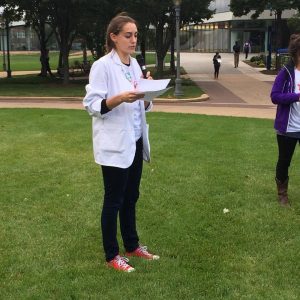 Vanessa Van Doren is a medical student at Case Western Reserve University in Cleveland, Ohio. She is a leader and co-founder of Case Western's Students for a National Health Program chapter and a student board representative for Physicians for a National Health Program.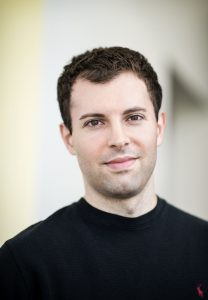 Jonathan Michels is a freelance journalist, a radiology technologist and a premedical student based in Winston-Salem, North Carolina. He is a member of the media team for Students for a National Health Program.