PNHP Student Board Representatives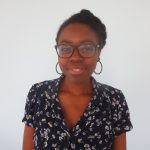 Robertha Barnes
SUNY Upstate Medical University

Robertha Barnes is a MS/MD student at SUNY Upstate Medical University. She is the current president of SUNY Upstate's SNaHP chapter and also serves on the executive boards for SUNY Upstate's Student National Medical Association chapter and Students for Global Health. Her interest in addressing health disparities at home and abroad began by conducting focus groups with HIV positive males in Boston as a class project then interning with the non-profit organization TB/HIV Care in Cape Town, South Africa, a semester later. Her introduction to healthcare and political activism started when working to expand Medicaid in the state of Missouri as a board member of MORE^2, a racial-economic equity organization and later as a member of Roc/ACTS in Rochester, NY. Robertha is excited to be apart of the effort to pass the New York Health Act and will keep fighting until the national healthcare system is equal, affordable and accessible for all Americans. She received her B.S. in Biochemistry from Northeastern University in Boston. Email: barnesro@upstate.edu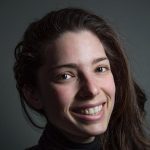 Sydney Russell Leed
SUNY Upstate Medical University, Class of 2021

Sydney H. Russell Leed is an MD/MPH student at SUNY Upstate Medical University. She started the SUNY Upstate SNaHP chapter and now serves as one of their community liaisons, in addition to serving as the co-president of the SUNY Upstate Physicians for Human Rights chapter. She has been involved in political activism for eight years: interning for an Industrial Workers of the World (IWW) worker center, participating in Occupy Wall Street, community organizing in public housing, and now volunteering for the Campaign for New York Health. She is interested in psychiatry, criminal justice reform, and improving access to mental health care. Email: sydneyhrleed@gmail.com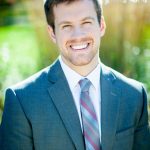 August Lindmark
University of Minnesota Medical School, Class of 2019

Augie Lindmark is a student at the University of Minnesota Medical School and has previously worked in health equity organizing with FACE AIDS, Partners In Health Engage, and Minnesota's chapter of Physicians for a National Health Program.  Passionate about the intersection of advocacy and the right to health, he once rode a bicycle from San Francisco to Boston to address the HIV/AIDS epidemic and to raise funds for communities affected by HIV.  Augie received his B.A. in Biology from Luther College, and, with the guidance of some witty English professors and works by Anne Lamott, has since maintained a passion for writing. Email: augielindmark@gmail.com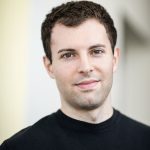 Jonathan Michels
University of North Carolina at Greensboro
Jonathan Michels is a freelance journalist, a healthcare worker and a premedical student based in Winston-Salem, NC. After graduating from UNC-Chapel Hill in 2011, Jonathan embedded with social justice activists from around the state including participants in the Occupy Wall Street, marriage equality and Moral Monday movements. When Jonathan isn't muckraking, he works as an x-ray tech in one of the largest community hospitals in the state. Caring for Winston-Salem's poor and uninsured informed his belief that every person has a right to healthcare. As student of various Southern organizing movements for social change, it is Jonathan's experience that fundamental social rights like universal access to healthcare have only been won through collective struggle. Email: jonscottmichels@gmail.com
Anthony Spadaro
University of Pennsylvania Perelman School of Medicine, Class of 2018
Email: tspadaro50@gmail.com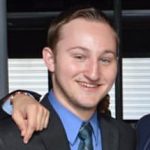 Michael Zingman, M.P.H.
Columbia University College of Physicians and Surgeons, Class of 2020
Michael Zingman is a medical student at the Columbia University College of Physicians & Surgeons, a board member of the Physicians for a National Health Program (PNHP)-NY Metro Chapter, and a SNaHP member since 2014. He is also a co-leader of the Columbia P&S chapter of SNaHP. He believes that a single-payer system will go a long way towards health care justice and is excited to work with students nationwide to improve SNaHP's political advocacy this upcoming year (a critical one in the movement for universal health care). Michael received his BA in biology in 2014 from Northwestern University and his MPH in epidemiology from the Columbia Mailman School of Public Health. Email: maz2127@cumc.columbia.edu
Education & Base Building Team Co-Chairs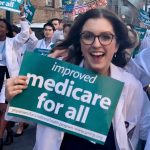 Ashley Duhon
Louisiana State University Health Sciences Center School of Medicine, Class of 2020

Ashley Duhon is a third-year medical student at LSUHSC School of Medicine in New Orleans and a founding member of her school's SNaHP chapter. She has been active in advocacy for single payer at the state and local levels, and she believes that we are close to making improved Medicare for all a reality. Outside of her course work, she enjoys volunteering in the New Orleans community and is involved with research on interventions to prevent and reduce pediatric obesity among underserved populations. Ashley received her BS in Biology from the University of Louisiana at Lafayette. In her spare time, she enjoys cycling, live music, and quality time spent outdoors on a hike. Email: ashleyduhon123@gmail.com
Political Advocacy Team Co-Chairs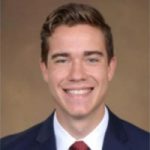 Taylor Cox
East Tennessee State University Quillen College of Medicine, Class of 2020

Taylor Cox is medical student at the East Tennessee State University Quillen College of Medicine and a 2015 graduate of The University of Tennessee, Knoxville. Prior to starting medical school, he served as an Americorps Health Promoter in Chicago's Albany Park neighborhood where he taught oral health, sexual health, and cooking classes. At ETSU, Taylor is a member of the Rural Primary Care Track and was president of the ETSU SNaHP chapter. He is passionate about the interface of politics and health care and is working to build political momentum to make single-payer health care a reality.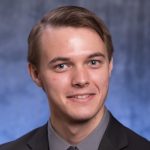 Thomas Jackson
A.T. Still University Kirksville College of Osteopathic Medicine, Class of 2018
Thomas Jackson is a Master of Science in Biomedical Sciences student at A.T. Still University of Health Sciences Kirksville College of Osteopathic Medicine in Kirksville, Missouri. Upon graduation in May 2018, he will be pursuing a Master of Public Health in Health Management and Policy at Drexel University's Dornsife School of Public Health in Philadelphia. Thomas joined ATSU's SNaHP chapter in 2016 and subsequently served as its vice-president. His career goals involve shaping and implementing policy to improve health education, to promote equitable health care practices, and to advocate for an improved Medicare-for-all national health system. His advocacy efforts include phone banking to inform voters about single payer, calling legislators to urge them to support H.R. 676 and S. 1804, and presenting the contents of S. 1804 to the ATSU SNaHP chapter. Email: tm.15.jackson@gmail.com
Keanan McGonigle
Tulane School of Medicine, Class of 2019
Keanan McGonigle is a third-year medical student at Tulane University School of Medicine in New Orleans, Louisiana. He is a 2014 graduate of the University of Virginia and 2015 graduate of UVA's Batten School of Leadership and Public Policy. His health justice work began at UVA working with FACE AIDS, the Student Global AIDS Campaign, and the American Medical Student Association. At Tulane, Keanan helps run an HIV/HCV screening and connection to care program in his spare time between beating back Republican advances on Obamacare and pushing for the right to health for all. Keanan is jazzed that SNaHP is going to get even more elected officials publicly supporting single-payer in the very near future.
Media Team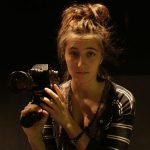 Frances Gill
Tulane School of Medicine

Frances Gill is a medical student at Tulane University, where she's enrolled in the dual degree MD/MPH program studying environmental health with a concentration in disaster management. Previously, she earned a Masters in Fine Arts with a concentration in fiction writing from New York University. At Tulane, she has helped organize numerous health care advocacy demonstrations, phone banks, and letter writing campaigns with the Tulane chapter of the American Medical Student Association. She is also one of the founding members of the New Orleans chapter of the Democratic Socialists of America. Email: fgill1@tulane.edu
Justin McKone
Louisiana State University Health Sciences Center School of Medicine
Email: jmckon@lsuhsc.edu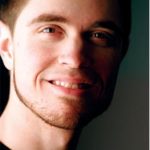 Dixon Galvez-Searle
PNHP Communications Specialist
Dixon Galvez-Searle is a member of the national office staff of Physicians for a National Health Program, where his responsibilities include updating the PNHP website and social media accounts. Prior to joining PNHP, he spent nearly a decade in nonprofit communications, working on behalf of children in foster care, incarcerated women, and adult ESL learners. Dixon earned a B.A. in Film and Video from Columbia College Chicago (2003) and subsequently wrote for and edited a trade magazine covering the industry. His interests include cycling, Tai Chi, and re-watching the first ten seasons of The Simpsons. Email: dixon@pnhp.org