Executive Board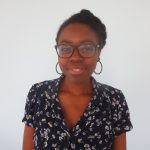 Robertha Barnes
SUNY Upstate Medical University

Robertha Barnes is a MS/MD student at SUNY Upstate Medical University. She is the current president of SUNY Upstate's SNaHP chapter and also serves on the executive boards for SUNY Upstate's Student National Medical Association chapter and Students for Global Health. Her interest in addressing health disparities at home and abroad began by conducting focus groups with HIV positive males in Boston as a class project then interning with the non-profit organization TB/HIV Care in Cape Town, South Africa, a semester later. Her introduction to healthcare and political activism started when working to expand Medicaid in the state of Missouri as a board member of MORE^2, a racial-economic equity organization and later as a member of Roc/ACTS in Rochester, NY. Robertha is excited to be apart of the effort to pass the New York Health Act and will keep fighting until the national healthcare system is equal, affordable and accessible for all Americans. She received her B.S. in Biochemistry from Northeastern University in Boston. Email: barnesro@upstate.edu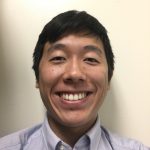 Chris Cai
University of California San Francisco (UCSF), MD 2021
Chris Cai is a second-year medical student at the University of California San Francisco (UCSF). There, he co-founded the SNaHP chapter, is active with the Bay Area PNHP chapter and works with Dr. James Kahn to conduct research on the economic impact of single-payer health plans. He graduated from the University of Virginia, where he was a Jefferson Scholar. Email: Christopher.cai@ucsf.edu
Diana Chang
UCSF-UCB Joint Medical Program, MS 2020, MD 2022
Diana Chang is a third year at the UCSF-UCB Joint Medical Program (JMP) where she co-founded a SNaHP chapter. Their current efforts include working with undergraduates and healthcare professionals in the East Bay to raise awareness and dispel misunderstandings on single payer. She graduated from Northwestern University in Evanston, IL where she studied art theory and practice, biology, and chemistry. She finished her Masters in Economics from Peking University where she analyzed international health system efficiency under Dr. Gordon Liu at the China Center for Health Economics Research (CCHER).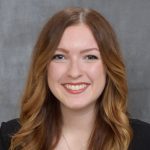 Ashley Duhon
Louisiana State University Health Sciences Center School of Medicine, MD 2020

Ashley Duhon is a fourth-year medical student at LSUHSC School of Medicine in New Orleans. She is a founding member of her school's SNaHP chapter and previously served as SNaHP's Education and Base-Building Team Chair. She has been active in advocacy for single payer at the state and local levels. She is passionate about teaching fellow health professional students about Medicare for All and the importance of being involved with advocacy as a student. Outside of her coursework, Ashley co-founded a research consortium at her school dedicated to increasing the amount of student-initiated research done in the field of women's health and improving awareness on the importance of research focusing specifically on women. Ashley received her BS in Biology from the University of Louisiana at Lafayette. In her spare time, she enjoys indoor cycling, gardening, hiking, and listening to live music. Email: ashleyduhon123@gmail.com
Michael Zingman, M.P.H.
Columbia University College of Physicians and Surgeons, Class of 2020
Michael Zingman is a fourth-year medical student at the Columbia University Vagelos College of Physicians & Surgeons, a board member of the Physicians for a National Health Program (PNHP)-NY Metro Chapter, and a SNaHP member since 2014. He co-founded the Columbia VP&S chapter of SNaHP during his first semester of medical school, and was thrilled to have the most recent SNaHP Summit at Columbia! He believes that a single-payer system is a critical piece in the broader movement towards health care justice and is excited to work with students nationwide to expand SNaHP to new chapters, improve diversity and coalition building, and reach out to all types of students nationwide. Michael received his BA in biology in 2014 from Northwestern University and his MPH in epidemiology from the Columbia Mailman School of Public Health. Email: maz2127@cumc.columbia.edu
West Delegates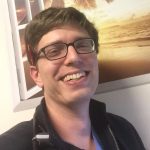 Matt Musselman
Touro University California, DO/MPH 2020
Matt is in his final year of medical school at Touro University California, where he has helped develop a Structural Competency curriculum as part of his Primary Care Fellowship and co-founded the CaHPSA / SNaHP chapter. He understands that healthcare needs to be protected as a human right to avoid perpetuating the grave injustices of our time. Prior to medical school, Matt worked at the front desk of a primary care office for 2 years. He previously studied Neuroscience and Computer Science at the University of California, Santa Cruz. Email: matthew.musselman@tu.edu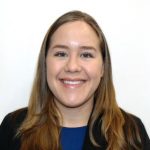 Shelby Warren
UC San Diego School of Medicine, MD 2023
Shelby Warren became involved with the Capitol Chapter of PNHP in Sacramento, CA in 2017 where she worked alongside the California Nurses Association and the Sacramento Chapter of Democratic Socialists of America in support of S.B. 562, the Healthy California Act. She is starting her first year of medical school in Fall 2019 at UC San Diego as part of the PRIME-Health Equity program where she will be trained to address health disparities while earning a Master's degree of her choice complimentary to her MD. Shelby has enjoyed strengthening her advocacy for single payer over the past year while becoming part of the SNaHP leadership teams both nationally and locally. She is so proud to be part of a team that holds compassion for humanity and social responsibility to the highest standard. Shelby graduated from UC Davis in 2017 with a double major in Spanish and Neurobiology, Physiology & Behavior. Email: shmwarren@ucdavis.edu
South Delegates
Akul Munjal
Medical College of Georgia, 2021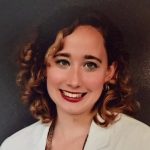 Sarah Parker
University of Louisville School of Medicine, MD 2022
Sarah is a first-year medical student at the University of Louisville School of Medicine in Louisville, Kentucky. She is a native of Murray, KY and became interested in rural health as an undergraduate student. She is currently a Trover Rural Track medical student who will complete clinical training at UofL's rural satellite campus in Madisonville, KY. Sarah completed a Bachelor's of Science in Biology with a minor in Women & Gender's Studies at the University of Louisville. During her undergraduate career, she worked as a home health worker for patients with acquired brain injuries. As a medical student, Sarah is the current president of the UofL chapter of Students for a National Health Program and is a member of the steering committee of the community organization Kentuckians for Single-Payer Healthcare. She is passionate about health policy and advocacy and is the Advocacy Chair of UofL's Kentucky Medical Association Medical Student Section. Also, Sarah is a student mentor for the Georgia Chaffee Teenage Parent Program located in Fairdale, KY.
Midwest Delegates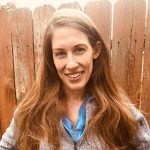 Kelsey Noble
Des Moines University, DO 2020
Kelsey Noble is a fourth-year medical student at Des Moines University College of Medicine. She started medical school in her thirties after a fortunate decade of traveling and exploring and is grateful every day to be pursuing a career defined by actively caring for human beings from all walks of life, regardless of circumstance. Her approach to health care makes engagement with health policy inevitable and she continues to be amazed by the number of caring people in the world who are able to disregard big picture systemic issues and injustices. In addition to her work as a Midwest delegate for SNaHP, she is an active member of Physicians for Social Responsibility. Prior to medical school, she obtained a Bachelor of Arts in Neuroscience and Philosophy from The University of Southern California, a Master's degree in Acupuncture from the New York College of Traditional Chinese Medicine and spent time working and studying in New York, North Carolina, Nepal and France. She currently lives in Iowa with her husband and two sons and looks forward to a career as a Family Medicine physician in the rural Midwest. Email: kelseypnoble@gmail.com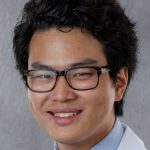 Rex Tai
University of Illinois at Chicago, MD 2021
Rex Tai is a third-year medical student at the University of Illinois at Chicago College of Medicine. His health care activism was spurned on by his experiences prior to medical school organizing in drug policy, especially with regards to implementing harm reduction practices like syringe exchange and naloxone distribution for injection drug users on Chicago's West Side, many of whom have suffered from both inconsistent access to medical care and from high rates of stigma and suspicion when forced to interact with the health system, as well as from his time advocating for the elimination of cash bail and seeing the financial and health effects that pretrial detention has had on poor defendants of color. He understands that these interlocking, systemic issues all stem from a common root cause of financial interests taking precedence over human life and dignity, and he is now dedicated to transforming one of the most egregious cases of corporate exploitation of both healthcare workers and patients in this fight for a more humane, single-payer healthcare system. Rex graduated with a BA in 2015 from Northwestern University, studying biology and sociology. Email: rat815@uic.edu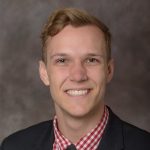 Jake Vasa
University of Nebraska Medical Center, MD 2021
Jake Vasa is a 3rd year student at the University of Nebraska Medical Center in Omaha, NE. He is the founder of UNMC's SNaHP chapter, and will serve as one of the Midwest Delegates for 2019-20. He became involved in single payer advocacy after learning about how easy and accessible medicine is outside the U.S. He used to be an executive member of his school's AMA chapter, but was appalled to find that the AMA continues to be more interested in protecting doctor's and insurers pockets than it is future patients. He is motivated to educate his red-state peers about how single payer is not only a moral necessity, but can be a financial boon in healthcare as well. Jake received his B.S. in Spanish from the University of Nebraska-Lincoln in 2016.
East Delegates
Mike Sportiello
University of Rochester
Mike is in his third year in the University of Rochester's MD/PhD program and serves as one of the East Delegates. As co-chair of his school's SNaHP Chapter and local Campaign for New York Health chapter fighting for single payer at the state level, he sees that our health care system is doing direct harm to everyone, especially those already most marginalized in our society. His interests include listening to podcasts, making a mess in the kitchen, and ensuring true access to health care by people of low income, unauthorized immigrants, children, you, your parents, and literally everyone else because health care is a human right. In fact, he's not really sure how the for-profit health care system has gotten away with it this long, or why our politicians continue to accept the status quo instead of doing what's good for their people. If someone could explain this to him, please email him at SportielloMike@gmail.com.
Ruben Vega Perez
Icahn School of Medicine at Mount Sinai, MD 2022
Education & Development Team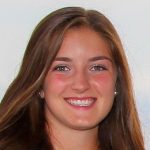 Rachel Madley
Columbia University, PhD 2021
Rachel is in the third year of her PhD training at Columbia University. She is studying Microbiology and Immunology with the goal of developing new treatments to improve the quality of life of patients. She became involved in healthcare activism after noticing the gap between the development of a new medication in a lab and the delivery to patients who desperately need it. This gap is mainly caused by for-profit health insurance companies and profiteering pharmaceutical companies. At Columbia, Rachel is an executive board member of SNaHP and is also a student board member of PNHP-NY Metro. She has focused her work with SNaHP on expanding the base of support for Medicare for All to other health professional students such as nurses, graduate students, and dental students. She hopes to help other chapters expand their memberships and educate their communities on the benefits of single-payer healthcare. Rachel received her BS in Cellular and Molecular Biology from the University of Michigan in 2016 and Masters of Philosophy in Microbiology and Immunology from Columbia University in 2019. Email: rcm2172@cumc.columbia.edu
Stephanie Michael
Des Moines University, DO 2021
Political Advocacy Team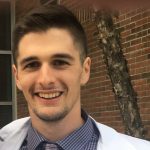 Paul Ehrlich
Midwestern University, 2021
Paul Ehrlich is a third year medical school student studying at Chicago College of Osteopathic Medicine at Midwestern University. He was a football captain in high school and a leader in several organizations throughout college. After completing his undergraduate at UW Madison in Molecular Biological Sciences, he enrolled in medical school with the hope of one day making a sweeping impact on the injustices he saw in the United States, beginning with his passion in the field of medicine. Serving the underserved is at the core of his belief in Medicare for All, as it offers equity, safety, and access to medical treatment. His hobbies range from rock climbing to dirt biking or playing guitar. He receives much joy from traveling, and has had the opportunity to use these experiences to better round his understanding of the world.
Ashley Lewis
New York University, MD/PhD 2024
Media Team
Alex Cabrera
University of Nevada Reno School of Medicine, 2021
Lisa Tan
Case Western Reserve University School of Medicine, MD 2022
Inclusivity & Outreach Team
Jordan Allen
Des Moines University, DO 2021
Mahima Iyengar
University of Rochester School of Medicine and Dentistry, MD 2021