Featured Blog Post: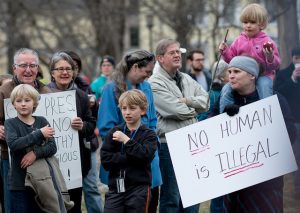 The Trump administration's recent announcement to end the Deferred Action for Childhood Arrivals (DACA) program instilled fear and outrage in communities across the country. As a medical student with friends and classmates with DACA status, I am particularly disappointed in the poor and compassionless judgment of our nation's leader. I fear for my peers who have worked incredibly hard and overcome the most daunting of obstacles to get where they are today, and who now could see it all taken away from them. Their now tenuous situation is unimaginable to me. But I also fear the impact of this decision on my non-DACA classmates, on our training, and on our futures. There is certainly a moral case to keep DACA alive, but the effects of its repeal on the healthcare system writ large make apparent that it's also a bad idea for all Americans.
Click here to continue reading.
Featured Blog Post:
This article originally appeared on KevinMD.com. You can read the original post here.
As Sen. Bernie Sanders prepares to introduce a universal health care bill in the next few weeks, many progressives who support a universal single-payer program worry about its effects on abortion access. Can we win Medicare-for-all while protecting hard-won reproductive rights? As a woman of color, a reproductive rights advocate, and graduate student of public health, I recognize the importance for marginalized groups to stand in solidarity for progress to happen. I urge single-payer advocates to push to repeal the Hyde Amendment as part of our fight for truly universal health care.
Click here to continue reading.
Featured Blog Post: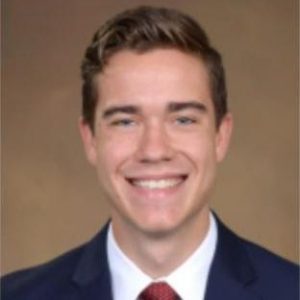 SNaHP Shots is a regular column featuring interviews with SNaHP members from around the country who are committed to passing universal healthcare legislation in their lifetimes.

Where are you from? Where do you attend medical school?
I grew up in Corryton, TN which is about 30 minutes north of Knoxville, TN and attended the University of Tennessee, Knoxville where I studied Chemistry. Following graduation, I spent a year as an AmeriCorps Health Promoter in the Albany Park neighborhood of Chicago where I taught students about oral health, nutrition and sexual health. I am currently a second year medical student at East Tennessee State University, and I am interested in going into a primary care specialty or Physical Medicine & Rehabilitation.
Click here to continue reading.
Featured Blog Post:
This op-ed was originally published by the Cleveland Plain Dealer. You can read the article here.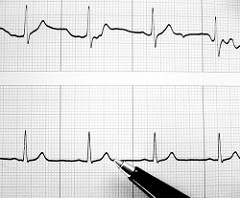 As students from every single medical school across Ohio, we are the ones who will have to tell our patients "no" if the Senate health care bill passes.
We are the ones who will have to look mothers in the eye and tell them that there is no more Medicaid coverage for their children's asthma. We are the ones who will have to tell our patients struggling with addiction that there is no longer any coverage for their rehabilitation treatment. We are the ones who will have to tell our cancer patients that because they no longer qualify for insurance subsidies, they must pay out of pocket for their chemo or die.
When hardworking middle-class families are driven into bankruptcy because of cuts in Medicaid, we will be unable to help them.
Sen. Rob Portman must oppose the Senate's health care bill, and any phase-out of Medicaid expansion, so that these conversations never happen.
The American Health Care Act in the House, known in the Senate as the Better Care Reconciliation Act of 2017, rolls back Medicaid expansion, mental health and drug treatment coverage, and preventative care. It undermines essential health benefits like maternity care and prescription drug coverage.
These changes will devastate patients in Ohio and across the nation. We cannot go backward.
Click here to continue reading.
Featured Blog Post: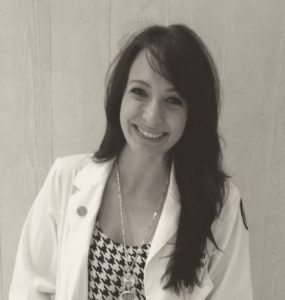 SNaHP Shots is a regular column featuring interviews with SNaHP members from around the country who are committed to passing universal healthcare legislation in their lifetimes.
How long have you been a member of SNaHP?
I am a medical student at Virginia Commonwealth University, and co-president of my school's SNaHP chapter. I've been a member of SNaHP for 2 years, although I started collaborating with my school's SNaHP chapter on projects involving multiple student organizations almost 4 years ago.
What personal experiences have shaped your decision to take action for universal healthcare?
I worked two very different jobs in Arizona for a few years before medical school. I waited tables at a family-owned Mexican restaurant, and I was a medical scribe in an emergency room. Both jobs exposed me to the realities of how our health system consistently fails to meet the needs of its population.
For example, one of the line-cooks I worked with had not seen a doctor for more than 15 years. By the time he had his blood sugar checked by a pharmacist at a health fair, he had already lost vision in one of his eyes. During my time as a medical scribe, doctors diagnosed a patient with cervical cancer which had metastasized throughout her entire abdomen. Over and over again, I witnessed people avoid seeing doctors because they couldn't afford their treatment, while many experienced the life-altering progress of preventable diseases.
It is clear that without health insurance, people often don't go to their doctor, but if they don't go, their long-term outcomes can be far worse. Now, as a medical student in the era of the Affordable Care Act (ACA), I have seen the U.S. take its first steps towards increasing insurance coverage, particularly for those of lower income, but as anyone who has done a family medicine rotation can tell you, high premiums and out-of-pocket costs are frankly prohibitive. Many continue to opt out. I am a firm believer in preventative care because of these experiences, and this is why I advocate for a single-payer healthcare system.
Click here to continue reading.
Featured Blog Post: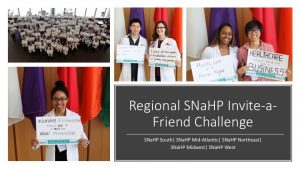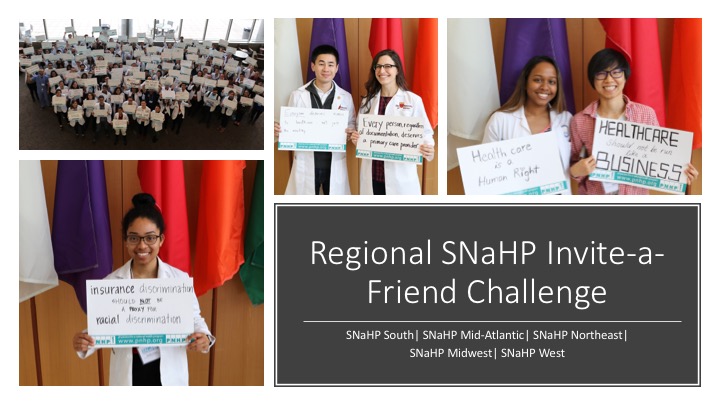 SNaHP
 is expanding its regional social media presence, and we need your help! If you haven't already, we encourage you and your friends to join your regional 
SNaHP
 page. As a member, we'll help you keep up with regional news and notify you of upcoming events planned by your local chapter!
Has your chapter held any events or activities lately? We want to know! Post or tweet pictures and updates so that members can stay connected and engaged as we advocate for #singlepayer!

If you haven't joined SNaHP yet, please join the fight for universal healthcare for all!
Featured Blog Post: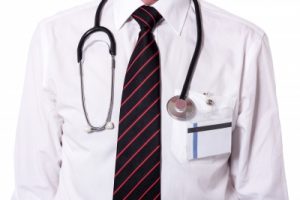 This article was originally published by In–Training. You can read the article here.
With the future of the Affordable Care Act uncertain under President Trump, many Americans are left worrying how they will manage without health care. The Americans who must shoulder this burden are disproportionately people of color. It should come as no surprise to those familiar with the history of health care in this country that once again, our system, purportedly built to protect and promote health, is systematically ignoring the right to health care for communities of color.
Click here to continue reading.
Featured Blog Post: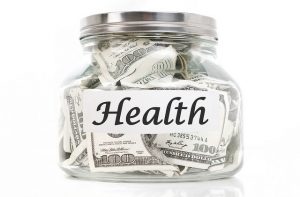 This letter originally appeared in The Advocate. You can read the letter here.
To paraphrase our commander-in-chief, healthcare is complicated. There are serious trade-offs to be made about short-term savings versus long-term costs; about who should get covered and how; about who should pay for it all.
Health is not like other markets; it takes patient, long-term investment to keep people healthy. One thing is clear though — as U.S. Sen. Bill Cassidy pointed out in his recent op-ed — ultimately, we all end up paying for others' healthcare whether we say it explicitly or not. This is the price we pay to avoid having Americans die daily of emergent conditions and congenital diseases.
Click here to continue reading.
Featured Blog Post: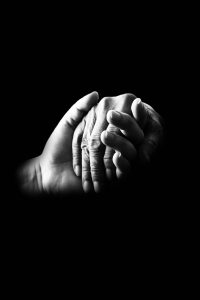 This article originally appeared in the Winston-Salem Journal. You can read the article here.
Ten years ago, I began transporting sick patients at Forsyth Medical Center. Transporters are some of the hardest working and least recognized workers in the hospital. My job was to transfer patients as smoothly and comfortably as possible onto a clean gurney and transport them to the radiology department. Deceptively simple, transporting turned out to be a crash course in humanity. I decided to pitch in as best as I could.
The very first patient I went to transport by myself died in front of me. My astonishment about the patient's death amused my seasoned co-workers, who helped me understand that the hospital is a place where sometimes people come to die.
"Why is this happening to me?" asked another patient, terminally ill with cancer. Her words hung in the air as I settled her back into bed. I had no answer for her then, and I still don't.
Transporting overdose victims, some of them younger than me, underscored the fragility of life. And watching stroke patients relearn basic skills like feeding themselves or walking taught me about the resilience of the human body and spirit. Hope Jahren, the celebrated geobiologist and author, echoed my response when she wrote, "Working in the hospital teaches you that there are only two kinds of people in the world: the sick and the not sick. If you are not sick, shut up and help."
Medicine has changed a lot even in the short time since I began transporting patients. Despite the much-vaunted health-care reform of 2010, the Affordable Care Act, medicine is still driven by profit, not progress.
Click here to continue reading.
Featured Blog Post: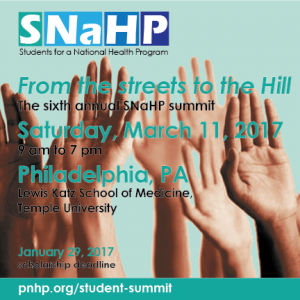 "Hello Ms. Jimenez!"
She grimaced when I flipped the light switch but quickly smiled, a sign she just woke up from much needed slumber. This was no ordinary day for Ms. Jimenez; she had delivered her second child the night before, a healthy baby boy born at full term. I congratulated Ms. Jimenez and asked her the standard postpartum questions about breastfeeding, contraception plans, and follow-up appointments. Yes, she had an appointment for her son. But she would not be scheduling any for herself.
Ms. Jimenez did not have health insurance.
She made enough in wages to not qualify for Medicaid but was unable to afford the Affordable Care Act's marketplace insurance plans. New Mexico has state funding for medical care for pregnant women, but after delivery, people are kicked off. This was especially concerning as her last pap smear suggested a pre-cancerous growth that would require follow up care.
The Affordable Care Act has improved the lives of over 750,000 New Mexicans by expanding the Medicaid program. But it still leaves 26 million adults uninsured in the United States. While the ACA may have been a step in the right direction, the plan still leaves too many without any insurance, has permitted skyrocketing deductibles and premiums, and ignores outrageous drug prices. Ultimately, it falls short of providing affordable, comprehensive, universal health insurance.
Republicans just released the American Health Care Act, the "wonderful new Healthcare Bill" as tweeted by the President early Tuesday morning. But the AHCA will further disrupt America's  already tenuous health care by downsizing Medicaid benefits for millions of low-income families, reducing premium and out-of-pocket subsidies for poor and middle income Americans and giving tax breaks to only the wealthiest individuals. Ultimately, hurting accessible and affordable healthcare access for the low and middle classes.
The ACA is not doing enough for Americans. And the AHCA is a clear assertion by Republicans that affordable health care is not a priority.
We need a real solution that provides affordable, comprehensive health care for all Americans from birth until death. And we need those on the front-line of the health care system to stand up and demand it.
Click here to continue reading.
Featured Blog Post:
An edited version of this article was originally published in the Johnson City Press. You can read the article here.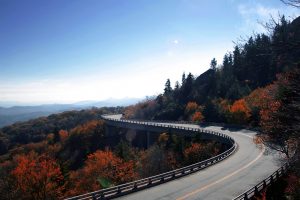 During a rural medical outreach visit in East Tennessee, I met a woman who had become alarmed after she found a lump in her breast. She was 44 years old, only a year younger than her mother was when she died of breast cancer at 45. The patient had not seen a physician in many years because she could not afford the copay and she had to drive 45 minutes to reach her appointment that day. She was working as a waitress and had no health insurance, which further delayed her seeking care. She had a history COPD and methamphetamine abuse, but had been clean for five years. During my exam, I felt a mass in her left breast. My alarm bells were sounding.
Unfortunately, stories like this patient abound in Appalachia and reveal the need for rethinking our healthcare system.
Click here to continue reading.
Featured Blog Post: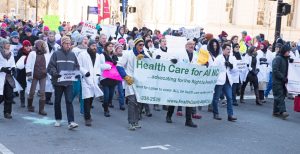 Southern supporters of universal healthcare, including members of Health Care Justice and Health Care for All NC, are calling for all health professionals and health professions students/trainees to join N.C. White Coats Supporting Healthcare for All in a massive white coat action
at the HKonJ (Historic Thousands on Jones Street) People's Assembly on Saturday, Feb 11, 2017 in Raleigh, North Carolina.
Click here to continue reading.
Featured Blog Post:
Like thousands of other medical students, I train at a safety-net hospital, Boston Medical Center, where patients can be treated no matter what their income or insurance status. The majority of our patients come from underserved, low-income populations. Medicaid, the public insurance program for the poor and disabled, helps so many of our patients obtain life-saving medical care.
At the primary care clinic, I helped care for a resilient young woman named Stephanie (name changed for privacy) who was diagnosed with both HIV and opioid use disorder. Because of Medicaid, Stephanie was able to see an expert on HIV and addictions. This doctor prescribed her antiretroviral medications and buprenorphine maintenance therapy, and helped her through recovery. Now Stephanie appears healthy; both her HIV and opioid use disorder are in full remission. Medicaid helped her regain health, which in turn enabled her to obtain full-time employment while simultaneously working toward a college degree. Without Medicaid, Stephanie would not have been able to afford treatment, which would have left her at high risk to die from AIDS or overdose.
Click here to continue reading.